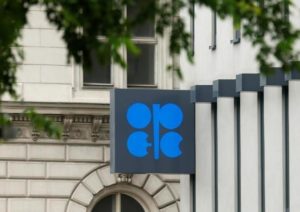 OPEC's strategy of letting the oil market balance itself is working as investment in the industry is falling and any recovery will take time to bring new supplies, a senior Iraqi oil official said on Friday.
The Organization of the Petroleum Exporting Countries shifted policy in 2014 to focus on market share rather than cutting production to support prices, and at a meeting in Vienna on Thursday left the strategy in place.
"OPEC let the market work and so far they are succeeding, because it's affected investment," Falah Alamri, the head of Iraq's State Oil Marketing Organization (SOMO), told Reuters. Iraq is OPEC's second-largest producer.
"Investment now is declining. When investment comes to the market it will take time to produce oil – one year, two years."
Oil prices at $50 a barrel LCOc1 are about half the levels of two years ago, before the strategy shift. But crude has risen more than 80 percent from a 12-year low in January, supported by signs that the price collapse is curbing output of U.S. shale oil and other higher-cost supplies.
"So far, so good," Alamri said, asked whether he thought OPEC's strategy was working.
"The fields that should survive are the low-cost fields. The high-cost fields should go out."
A potential negative for OPEC may come from a significant drop in world oil demand, said Alamri, who was cautious on the outlook for prices over the rest of the year.
"Oil prices may continue the same current trends for a few months then in the last months of the year may take a different trend, if demand growth slows and supply remains stable or increases," he said.
Iraq last year was OPEC's fastest source of supply growth, boosting output by more than 500,000 barrels per day, despite spending cuts and conflict with Islamic State militants.
Iraqi officials expect further growth in the country's exports this year, but at a slower rate than 2015.
(Editing by Dale Hudson)