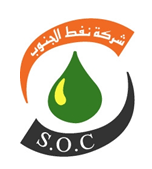 BASRA, Iraq: Iraq's oil exports from southern ports rose to more than 3.230 million barrels per day (bpd) in August, from 3.202 million bpd in July, as crude production increased, the oil ministry and sources at state-run South Oil Co said on Thursday.
The West Qurna 1 field, developed by Exxon Mobil, and South Oil's Luhais and Artawi fields contributed most to the increase, according to sources at South Oil.
Iraq, OPEC's second-largest producer after Saudi Arabia, exports most of its crude from the southern fields. Increased supply is adding to a global glut of crude, putting pressure on oil prices.
OPEC's oil output is likely in August to have reached its highest in recent history, a Reuters survey found on Wednesday, as extra barrels from Saudi Arabia and other Gulf members made up for losses in Nigeria and Libya.
The gains could add to scepticism over renewed talk among members of the Organization of the Petroleum Exporting Countries about freezing output to support prices.
Exports from Iraq's southern ports reached a record 3.37 million bpd in November last year, but that resulted from an accumulation of crude that could not be exported in the previous month.
Iraq also exports oil through a pipeline to a Turkish Mediterranean port, carrying crude produced in the northern Kurdish autonomous region and from the Kirkuk field operated by Iraqi state-run North Oil Co.
A dispute between Baghdad and the Kurdistan Regional Government (KRG) over oil revenue-sharing is restraining exports from Kirkuk.
North Oil resumed pumping via the pipeline to Turkey two weeks ago, after a five-month halt, but at a reduced rate.
However, Kirkuk crude shipped through the pipeline in August was sold by the Kurdish marketer, and not Iraq's State Oil Marketing Co, and was not mentioned in the oil ministry statement published in Baghdad.
August oil exports generated about $3.93 billion, the statement said.
Total Iraqi production, including output from the Kurdish region, averaged 4.6 million bpd in July. The KRG exported about 460,000 bpd last month but has yet to announce the figures for August.
Reuters, September 1, 2016

http://www.reuters.com/article/iraq-oil-exports-idUSL8N1BD0GU