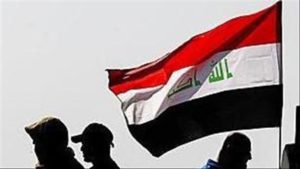 By Ali Jawad
BAGHDAD
The state-run Iraqi Real Estate Bank has reopened its branch in eastern Mosul as part of a government plan to grant small loans to civilian residents with a view to rebuilding the war-battered city.
"The bank has resumed operations in a new building [in eastern Mosul] because the original one was destroyed," bank director Khudhair Abbas al-Zuheiri said at a press conference held in Baghdad.
The new building, he stressed, was equipped with "all the facilities needed to begin granting loans to Mosul residents in accordance with an initiative launched by Prime Minister Haidar al-Abadi".
The bank will start granting loans, al-Zuheiri said, "as soon as the government announces the total liberation of Mosul" from the Daesh terrorist group, which overran it — along with vast swathes of northern and western Iraq — in mid-2014.
"Mosul residents will be eligible to receive interest-free loans of up to 50 million Iraqi dinars [roughly $40,000] to be repaid over 10 years," he added.
Numerous homes, properties and government institutions in eastern Mosul have been destroyed in months of fighting between the Iraqi army and Daesh terrorists.
According to local officials, the property damage in western Mosul is twice as severe as that seen in the eastern half of the city.
Most bank branches located in Mosul were shut after Daesh overran Iraq's northern Nineveh province in the summer of 2014.
Anadolu Agency website contains only a portion of the news stories offered to subscribers in the AA News Broadcasting System (HAS), and in summarized form. Please contact us for subscription options.