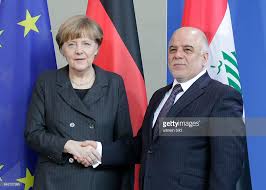 Die Republik Irak entwickelt sich wieder mehr und mehr zu einem wichtigen Handelspartner Deutschlands. Das deutsch-irakische Handelsvolumen ist seit 2015 stetig angestiegen und betrug im Jahr  2016  rund 1,3 Mrd. Euro. Bis 2021 wird vom internationalen Währungsfond ein stetiges Wirtschaftswachstum prognostiziert. Der irakische Markt birgt großes Potenzial für die deutsche Wirtschaft. So hat das Land die weltweit fünftgrößten Erdöl- und Erdgasreserven und bietet  durch gut ausgebildete Arbeitskräfte attraktive Investitionsmöglichkeiten für deutsche Unternehmen. Es ist von einer positiven Entwicklung im Land auszugehen, was sich unter anderem durch die Befreiung der Stadt Mossul zeigt. Die Bundesregierung  leistet umfangreiche humanitäre Hilfe und unterstützt das Land beim politischen und wirtschaftlichen Wiederaufbauprozess. Bisher sind bereits rund 50 Mio. Euro gezahlt worden; weitere 100 Mio. Euro sollen dieses Jahr noch folgen. Die traditionell engen Wirtschaftskontakte zwischen Deutschland und Irak können maßgeblich zum Wiederaufbau von Infrastruktur und wirtschaftlicher Grundversorgung beitragen und somit positive Auswirkungen auf die politische Stabilisierung des Landes haben.
Um die aussichtsreiche Zusammenarbeit zwischen deutschen und irakischen Unternehmen weiter zu fördern und voranzubringen, veranstaltet die Ghorfa Arab-German Chamber of Commerce and Industry zusammen mit der Botschaft der Republik Irak das
4th Iraqi-German Business Forum
am 13. und 14. September 2017
im Hotel Palace in Berlin.
Das Forum bietet eine hervorragende Gelegenheit, um sich mit hochrangigen Entscheidungsträgern wie irakischen Ministern, Staatssekretären und Unternehmern über wirtschaftliche Kooperationsmöglichkeiten auszutauschen, nützliche Netzwerke aufzubauen und sich über die neuesten Projekte in der Republik Irak zu informieren.
Anmeldung;
https://ghorfa.de/wp-content/uploads/en_registration_form_Iraqi_GermanForum2017.pdf