BAGHDAD — Miad Jubouri, an Iraqi mother of five who joined the ranks of the Iraqi forces battling the Islamic State (IS), has been participating in the battle as part of the Lions of the Tigris faction for the past two years. In a patriotic and conservative Iraqi society, Jubouri's fight alongside the male-dominated Iraqi security forces has caught the attention of both the community and the media.
While Jubouri's participation on the battlefield is striking due to the conservative nature of Iraqi society, this phenomenon is on the rise. The number of women who have joined the Popular Mobilization Units (PMU) have increased, totaling roughly 3,000 women. In this context, Fatima Sultani, a PMU trainee, told Al-Monitor that women in the PMU provide "service, media and medical assistance," in reference to women's roles in the security forces being mostly limited to logistical support.
A report issued on June 28, 2014, on Kurdish female peshmerga fighters who battled IS in Taza Khormato town and Bashir village, near the northern city of Kirkuk, highlights the participation of Kurdish and Yazidi women in the Kurdistan Regional Government (KRG) who fought on the front lines and were engaged in direct combat with IS.
In this regard, member of the parliamentary Security and Defense Committee Abdul Aziz Hassan told Al-Monitor, "There is a women's regiment in the KRG's Ministry of Peshmerga Affairs, and its members have rights and duties, equal to those of peshmerga fighters."
He said, "The experiments on the battlefield that included female fighters showed that women fought courageously and took on heroic roles, particularly in Sinjar and the northern Ninevah Plains."
However, the role of the Yazidi women in taking up arms and fighting remains the most prominent in the fight against IS. This was clearly visible in the liberation of Sinjar in November 2015, after IS killed many residents and captured many women.
Speaking to Al-Monitor, activist and author Suad al-Khafaji explains the reasons why Iraqi women, especially Yazidi and Kurdish women, rush to join the security forces in the areas occupied by IS in northern Iraq. She said, "Women in northern areas occupied by IS were captured by this extremist group and transported to Raqqa, which IS considers as the capital of its caliphate, where Yazidi women were sexually exploited in the most heinous of ways."
This point of view was reinforced by Meredith Tax, the author of the book "A Road Unforeseen; Women Fight the Islamic State," who wrote Aug. 8, "[Some of these Yazidi women] know what horrors await those captured by IS."
Meanwhile, the special representative and head of the United Nations Assistance Mission in Iraq, Jan Kubis, said Nov. 29, during a conference in Baghdad on the occasion of the International Day for the Elimination of Violence Against Women, "The UN stands in solidarity with women who have fallen victim to IS' crimes, and we insist on holding the group accountable for the horrible crimes it has committed."
Such concerns also reveal the motives behind making some 500 Kurdish women undergo intensive training in the northern city of Sulaimaniyah in August 2014, in preparation for any future battles. In addition, women's participation in the fight against IS is a response to the group's ability to recruit women and use them in its fights, media events and for logistical support, even though IS' extremist ideologies state that women should be housewives and mothers. In addition, IS considers 9-year-old girls to be of "legal age" to marry IS fighters.
IS uses women in "sexual jihad" as a means to attract new members, given how this is legitimate from a religious point of view. In this context, an Iraqi woman killed an IS leader near the IS-occupied city of Mosul on Sept. 7, 2015, to take revenge for forcing her into sexual slavery. Previously, al-Qaeda had also used "sexual jihad" to attract girls to join its ranks.
In the same context, Umm Sayyaf, the wife of an IS leader, who was caught by US forces in Syria on July 6, 2016, said that women are recruited to help attract new members, to spy, for sexual exploitation and to give birth to a new IS generation.
Arshad al-Salihi, a member of the parliamentary Human Rights Committee, told Al-Monitor the fact that IS recruited women to fight on the frontlines was a "motive for Iraqi women to join the security forces, the police and the PMU."
Most Iraqi women are fighting IS for "personal revenge," such as Umm Hady who said that she carried a "machete" to cut off the heads of IS members to avenge her husband and brothers whom IS had killed.
However, Salihi said, "These are individual cases. Generally speaking, Iraqi women are fighting in the ranks of official organizations, under military command, which makes their mission noble. They are fighting to defend their country, not for personal revenge or terrorist motives, as is the case of women recruited by IS."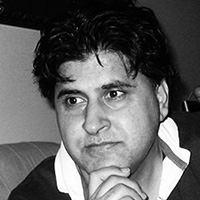 (*) Adnan Abu Zeed is an Iraqi author and journalist. He holds a degree in engineering technology from Iraq and a degree in media techniques from the Netherlands. 
TRANSLATOR: Cynthia Milan
Source: Iraq Pulse, Al-Monitor, POSTED December 2