Ali Al Zahid, CEO of Zain Iraq, is confident that the youth-centric telecomms operator's digital investments will pave the way for a brighter future for the company as well as the country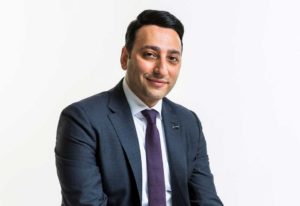 Al Zahid thinks that it's essential for the government to involve major companies like Zain Iraq in discussions that affect the economy, given the fact that these organisations make a significant contribution to the GDP and are playing a crucial role in rebuilding the economy.
Under the leadership of the youngest ever Zain CEO, Ali Al Zahid, Zain Iraq is taking fast strides into the digital era.
Backed by a youth-centric approach and an optimistic view on the potential of Iraqi youth and the Iraqi economy in general, the operator has made several significant investments in revamping the network infrastructure of the country.
"We are ensuring we introduce the best equipment when it comes to telecommunications in Iraq. We are now working closely with leading companies such as Nokia, Huawei and Ericsson," Al Zahid, an Austrian national with Iraqi roots, says.
To continue reading please download PDF. Click on following link